Great blog about Angels, I agree with alot in this blog.  They give a list of common signs, but I always say, follow your signs.  Each of you will have your own.  Each sign even the same object for each of us brings different meaning.  I suggest keeping a journal and the feeling or experience on each day as you receive those spiritual inspirations, wisdom and signs.  Over time you will be able to interp when that element comes that into your life, and sometimes those signs come to you, for someone whom might be closed to faith of the Angels and spirituality, so you are very much becoming a messenger to the, common people, not ready to believe in the energies of Angels…
journeywithangels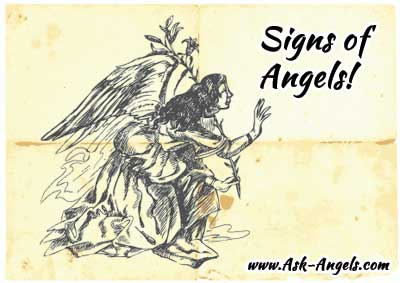 Signs of Angels!
Angels are spiritual beings with a much different frequency compared to humans. Increasing your present moment awareness of the angels is one of the best ways to start noticing their guidance, especially when you know some of the common signs to look for.
Angelic guidance can and does come in the form of channeled messages, dreams, and directly receiving insight… You may receive flashes of inspiration, learn from your angels during meditation, or experience the angels profoundly through your psychic senses.
Guidance from the angels also comes more subtly. Angels are constantly drawing our attention towards signs, and they leave clues and hints which serve to nudge us in the right direction. While many of these angel signs may seem small at first, when focused on, acknowleged and appreciated, they often increase in frequency and size.
Angel signs are all around and can come in a variety…
View original post 1,479 more words